Salotto delle Utilities
22-Settembre-2022
Palazzo Colonna
Experian e Cerved vi ringraziano per aver partecipato alla prima edizione del Salotto delle Utilities e aver dato fiducia a questo nuovo format, pensato per favorire lo scambio d'idee e opinioni fra gli operatori del settore, in un clima informale, grazie a momenti di cultura e relax.
Speriamo che gli argomenti trattati siano stati di vostro gradimento e che abbiate trovato stimolante la discussione, passando una piacevole serata nella magica cornice di Palazzo Colonna.
Di seguito trovate i link per scaricare i pdf delle presentazioni illustrate durante il workshop.
Visto il successo dell'evento, stiamo già lavorando alla prossima edizione.
Per il momento potete scaricare le fotografie della prima edizione.
Stay tuned!
Superamento mercato regolato: contesto di riferimento, sfide e potenziali azioni a supporto delle decisioni
Andrea Giacotto (Senior Corporate Advisor, Cerved Group); Simona Elvira Soci (Partner e Direttore dell'Osservatorio Energia, MBS Consulting)
'Nuove sfide e opportunità di crescita si apriranno con il superamento del mercato regolato: dalla "potenziale" fine della maggior tutela nel 2024 alla piena liberalizzazione.
Scarica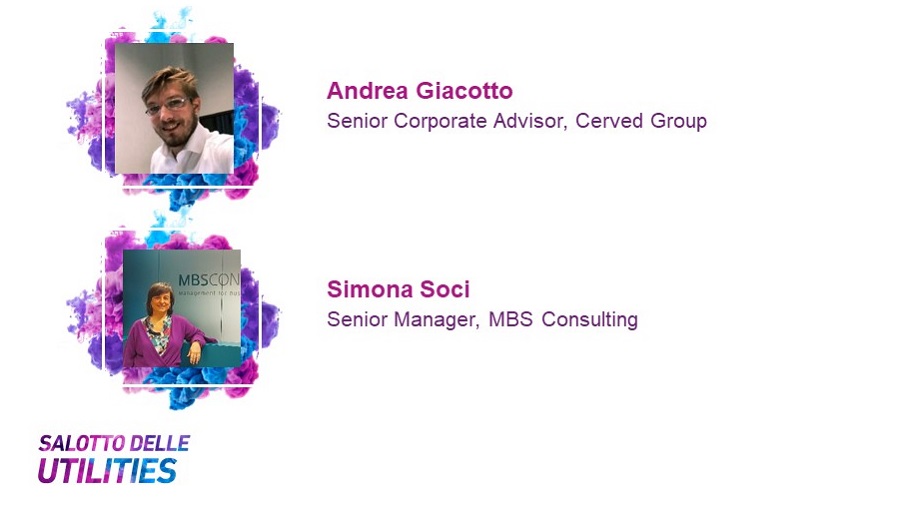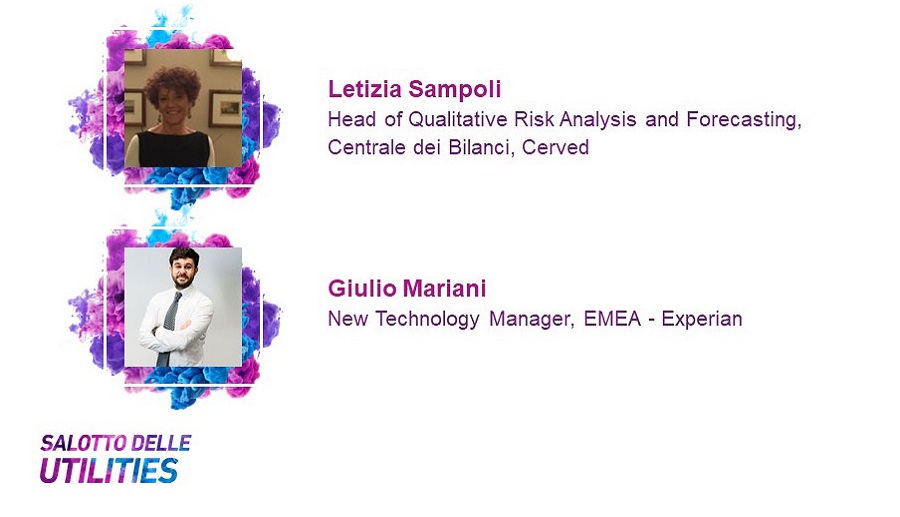 Crisi energetica ed incertezza globale
Letizia Sampoli (Head of qualitative & ESG risk analysis and forecasting, Cerved Group); Giulio Mariani (New Technology Manager EMEA, Experian)
Gli impatti della crisi energetica sul rischio di credito delle imprese italiane
La crisi energetica e la sua evoluzione nei prossimi mesi hanno un impatto significativo sul profilo di rischio delle imprese italiane. L'intensità dell'impatto è legata ad una serie di fattori, quali il settore di attività, le caratteristiche e la capacità di resilienza delle imprese stesse. I modelli Cerved consentono di stimare l'impatto della crisi energetica sul profilo di rischio individuale nei diversi scenari evolutivi.
L'impatto sul credito al consumo in Italia e strategie di gestione e recupero
L'innalzamento dell'inflazione e dei prezzi avrà un impatto sul credito al consumo in Italia e imporrà nuove sfide per le utilities. Grazie alle nuove tecnologie offerte dall'Intelligenza Artificiale, Open Banking e all'utilizzo di nuove fonti dati e dati alternativi sarà possibile ottenere migliori valutazioni creditizie e strategie di recupero crediti più efficienti.
Scarica
Informazioni e innovazione a supporto del contrasto alle "frodi"
Chiara Giordani (AML Senior Corporate Advisor, Cerved Group); Giulio Virnicchi (Global Business Consulting, Experian)
'L'industry Utility ha visto crescere negli ultimi anni una maggiore attenzione verso i fenomeni legati ai rischi "frode" siano essi legati al nascondimento o al furto di identità in fase di onboarding oppure alle frodi commerciali.
Condivideremo le leve per ottimizzare, attraverso i controlli e le tecnologie, la valutazione complessiva del rischio potenziale e la mitigazione del rischio frode.
Scarica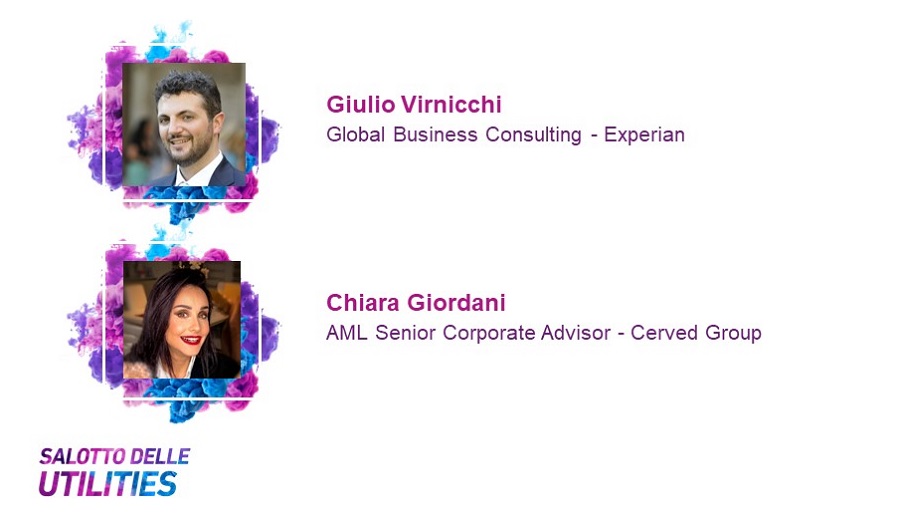 Se desidera continuare la discussione con i nostri esperti compili il form